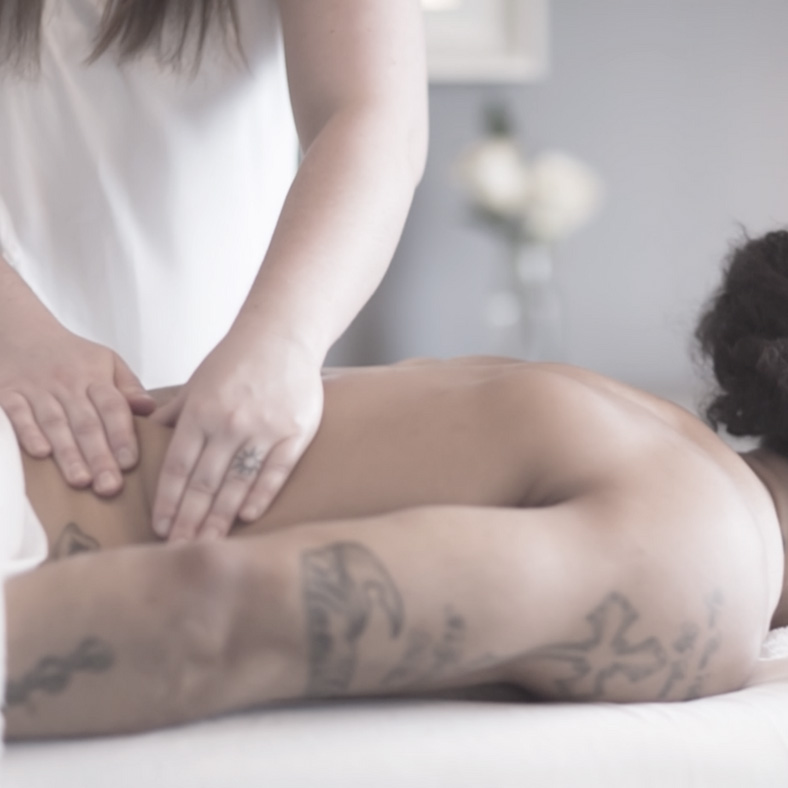 Massage Therapy
Massage is one of the older methods of healing. Massage therapy refers to a comprehensive health management strategy focusing on the application of various techniques to positively affect the soft tissues and joints of the body. Massage techniques most commonly include pressure and compression, kneading, friction, and mobilizing to improve the health and condition of the muscles, tendons, skin, fascia or connective tissue of the body.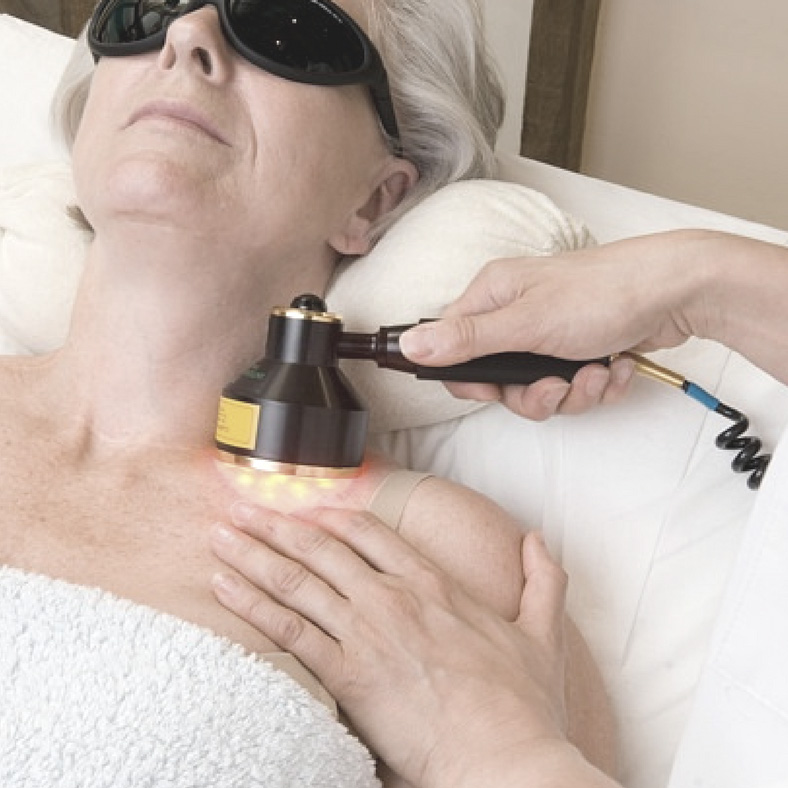 Cold Laser Therapy
Cold laser therapy, also known as, PHOTOBIOMODULATION THERAPY (PBM) or Low level laser therapy (LLLT) is the application of low power coherant light over injuries or lesions to stimulate healing. The laser reduces inflammation, aids in wound and soft tissue healing, and gives pain relief to both acute and chronic pain. Application is pain free with no heating effect, unlike surgical lasers. Although cold laser therapy is commonly used for soft tissue injuries, joint conditions, neuropathic pain and pressure ulcers, it also treats a wide variety of injury and disease.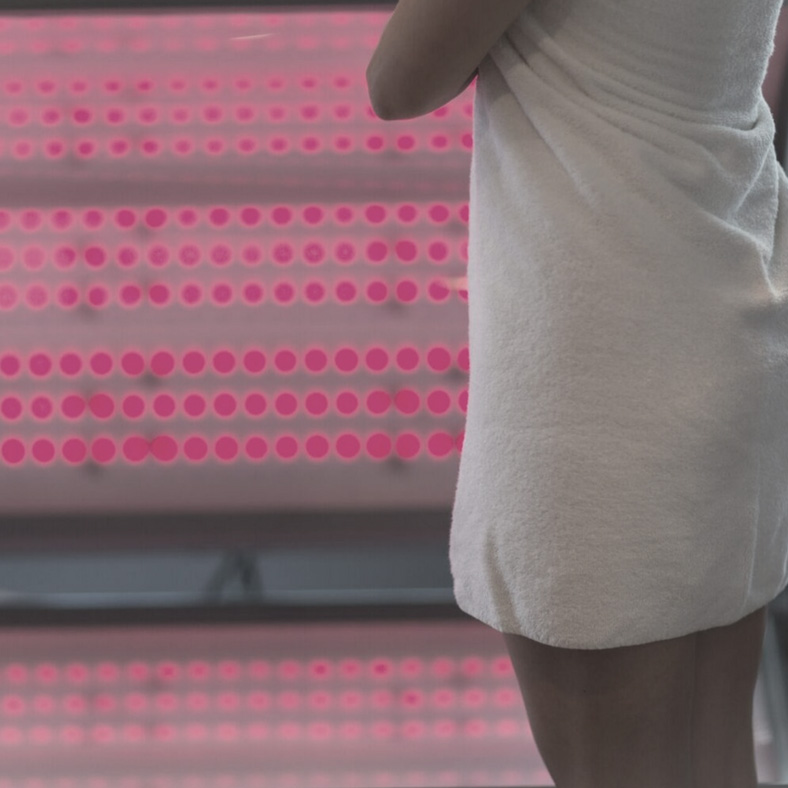 Novothor Light Therapy Bed
Hotobiomodulation Therapy (PBM Therapy) - PBM Therapy previously known as Low Level Laser Therapy (LLLT) - is the application of red/near-infrared light to tissue where there is degeneration or injury, to improve repair and reduce inflammation/pain. PBM Therapy appears too good to be true as it does many things, but really it does just one thing and it does it very well and that is, it reduces oxidative stress. Oxidative stress is accepted as the underlying trigger for most diseases and degenerative conditions. It is also a component in the inflammatory phase of acute and chronic injuries. Unlike drugs and surgery, PBM Therapy actually promotes regeneration, Reduces inflammation and pain, Is non toxic, Is non invasive and has no side effect.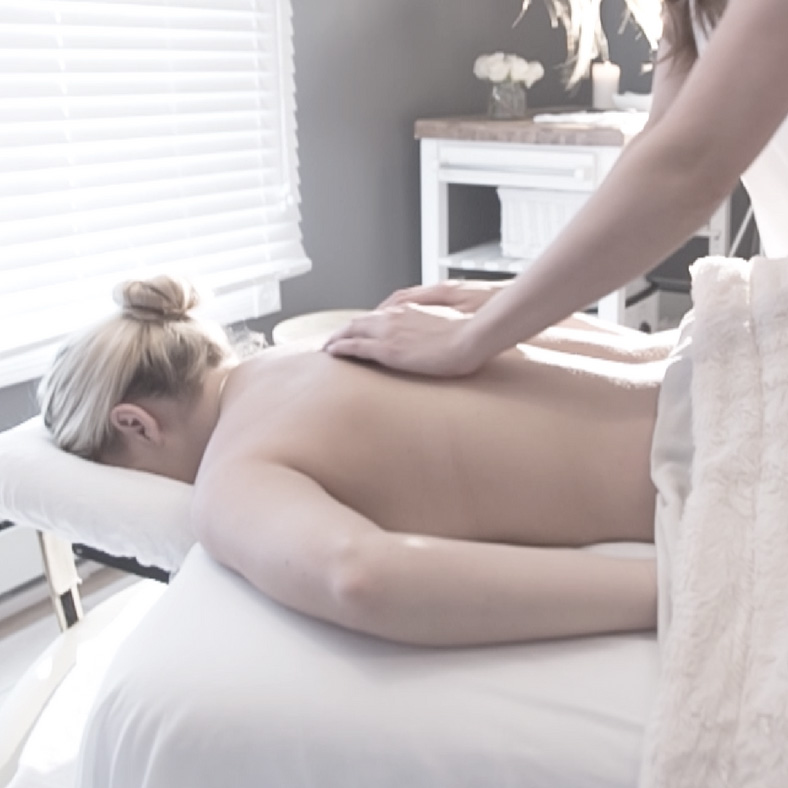 Hot Stone Massage
Hots stone massage therapy is a form of massage that incorporates smooth hot rocks into the massage. The therapists utilizes various size, form and weights of warmed, smooth, flattish stones to apply the pressure during the massage. The pre-warmed stones are also placed on key points of the body to stimulate the circulatory system. The stones are used to warm, soften and relax tight, aching muscles; while promoting an extraordinary feeling of relaxation and contentment. Often, rocks made of smooth volcanic Basalt are used because of their high iron content and ability to retain heat.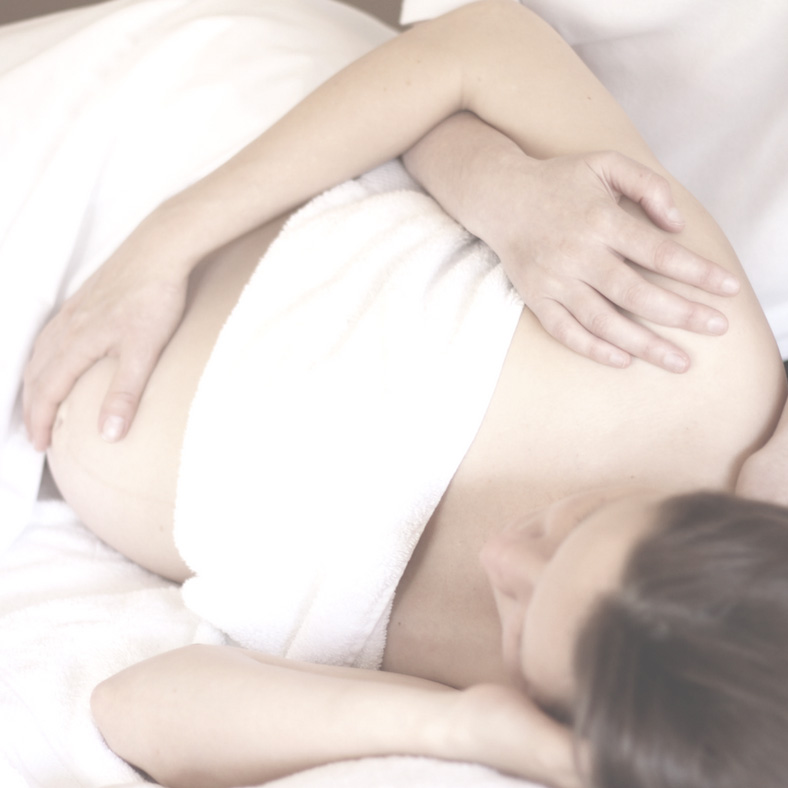 Prenatal Massage
A specific massage administered to an expecting mother through the many changes of the pregnant body. Massage can be a highly effective part of prenatal health, helping many women through the transition of trimesters.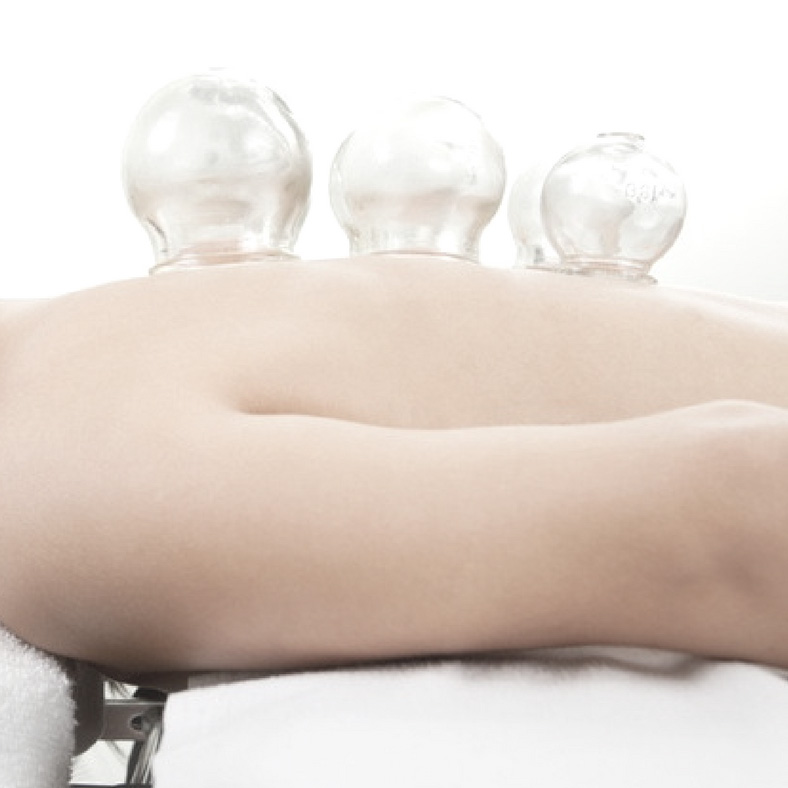 Cupping Massage
Cupping Massage brings together the daily massage therapy practice with the ancient art of cupping. Incorporating plastic cups to create suction, pulling muscle and facial tissue away from the body to increase release.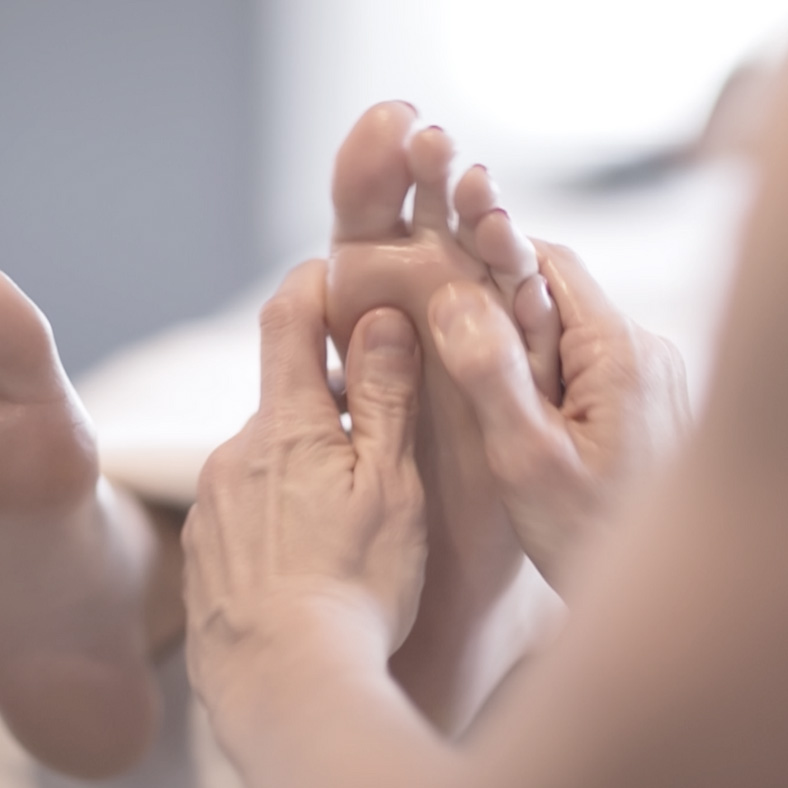 Reflexology
Reflexology is a non-invasive natural healing therapy, which is holistic in nature. Holistic therapy is a general term meaning treatment that is therapy for the individuals' body, mind and spirit. Reflexology treats the whole being on various levels. The principles of Reflexology are grounded in a knowledge base that dates to thousands of years, including ancient Egypt and China. Essentially, the feet and hands are treated according to a knowledge base that includes the therapists understanding of how the energy in our bodies moves in 'meridians' or zones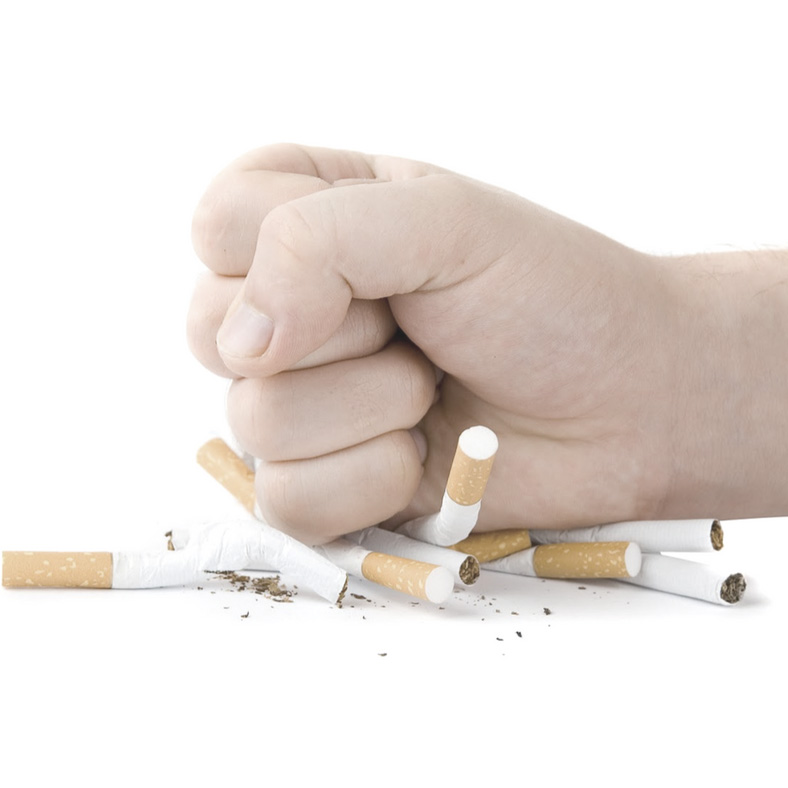 Smoking Cessation
Our smoking cessation is the application of red and infrared light to acupuncture points on the nose, ears, and hands. The treatment allows people to detox quickly from the side effects of quitting smoking. This three day program is a very helpful step for many smokers to quickly becoming a non-smoker.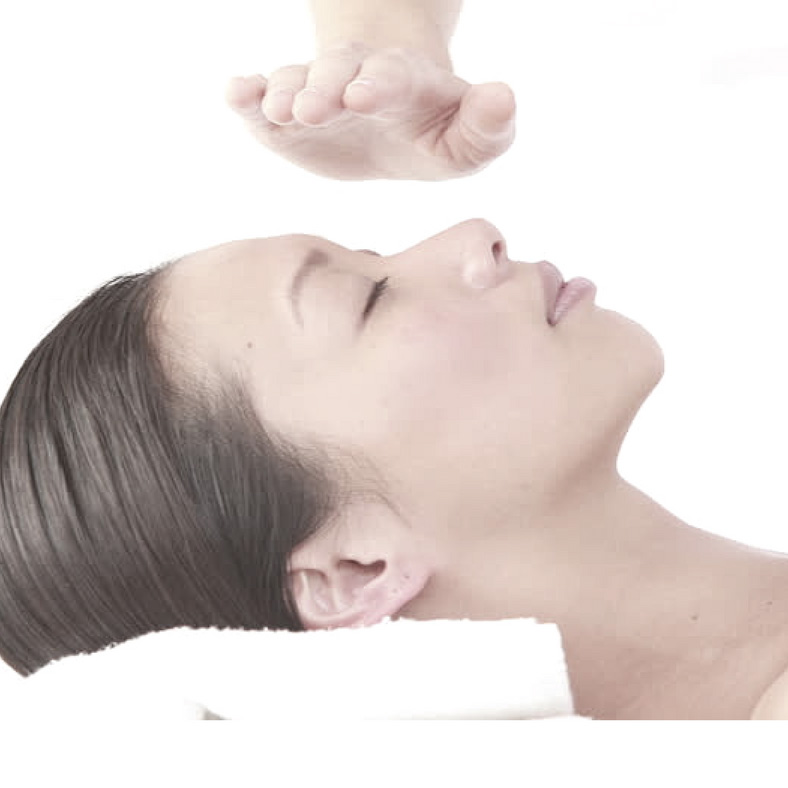 Reiki
Reiki is a Japanese technique for stress reduction and relaxation that also promotes healing. It is administered by "laying on hands" and is based on the idea that an unseen "life force energy" flows through us and is what causes us to be alive. If one's "life force energy" is low, then we are more likely to get sick or feel stress, and if it is high, we are more capable of being happy and healthy. A treatment feels like a wonderful glowing radiance that flows through and around you. Reiki treats the whole person including body, emotions, mind and spirit creating many beneficial effects that include relaxation and feelings of peace, security and wellbeing. Many have reported miraculous results.